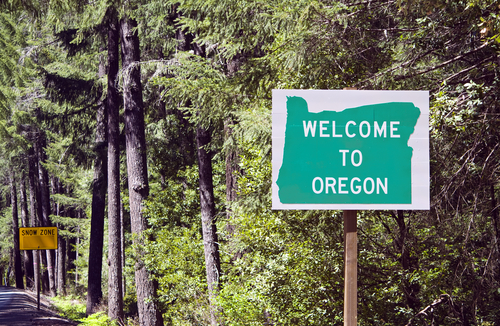 Land of the rose and sunshine, Land of the summer's breeze;
Laden with health and vigor, Fresh from the western seas.
Blest by the blood of martyrs, Land of the setting sun;
Hail to thee, Land of Promise, My Oregon.
Oregon, My Oregon
J.A. Buchanan
What you need to know about recreational marijuana in Oregon.
In November 2014, Oregon voters, through a ballot initiative Measure 91, said yes to legalizing recreational marijuana. Now in less than 30 days, on July 1st 2015, Measure 91 will be implemented by the Oregon Liquor Control Commission (OLCC).
Woo hoo, it's a free for all!
Not so fast, guys and gals. Starting July 1st, Measure 91 will afford Oregonains the following rights:
Grow up to four plants on their property
Possess up to 8 ounces of usable marijuana in their homes
Possess up to 1 ounce on their person in public
Important to note: recreational marijuana cannot be sold or smoked in public. Legal age for consumption of recreational marijuana is 21.
But I thought….
Oregon is trying to responsibly implement the new law. Therefore, applications for recreational licenses will be available January 2016 for commercial growers, processors, wholesalers, and retailers. Recreational marijuana is expected to "go live" on a state-wide scale closer to the fall of 2016. There will be special rules for edibles and extracts in the recreational sector as well.
No effect on Medical Marijuana Market
The current MMJ program in Oregon still remains, whereby Oregonians can apply for a medical card to be able to purchase marijuana (and related THC products such as edibles) at select dispensaries.
For the most up to date information from the OLCC, please check here: http://www.oregon.gov/olcc/marijuana/Pages/default.aspx
Home Growers Still Need Bags
Are you ready to grow at home for your personal consumption? Containers 4 Marijuana carries a wide variety of products which can help you during the curing stage as well as storage of your new crop. All of our bags offer a strong barrier to oxygen and moisture, which prevents your buds from drying out. So keep your buds "laden with health and vigor" as long as possible with our awesome pouches and bags!