Containers 4 Marijuana.com
Sells top quality smell proof bags perfect for packaging edibles and marijuana.
All bags are not created equal. Our bags and pouches are the highest quality barrier packaging available. Our bags feature a high nylon content making the packaging more durable. All our packaging is TSE free, BPA free, and Sulfer & Pthalates free. The products we sell include smell proof and moisture control packaging that is perfect for ensuring the freshness and potency of edibles, and Marijuana. We make bags that are useful for growers while harvesting to maintain the peak freshness of their Cannabis. We also make packaging solutions for edibles that help display your edible while it keeps your edible fresh, moist, and full of flavor. Mylar bags are just the beginning. If you are packaging edibles consider our foil backed clear front barrier bags, they really display your product well! We also have Kraft paper bags available that still have excellent barrier properties.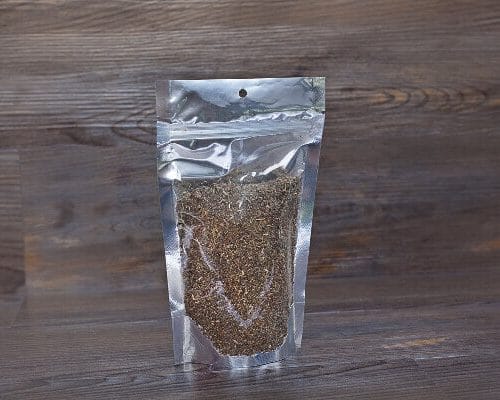 Get A Better Bag!
Strong 1/4 or 3/8 seams Nylon + Mylar = highest Durability Smell Proof & Moisture Control
Keeps Cannabis From Drying Out FDA Approved & Kosher BPA, TSE Sulfer & Pthalates free! American Made!
Need a exact size barrier bag?
Getting a custom size bags is easier than you think with complete control of the size, features, and material on any order of 5,000 bags or more.
Need printed pouches?
Save time and money by having your pouches pre-printed we can print any logos, photos, or graphics you want on the base material, and then make your custom bags out of that!

Quality American Made, FDA-Approved Food Grade Packaging
Our bags are made in the United States. When you buy our bags you are supporting American jobs. Most of our packaging is Kosher (call or email for specific certifications), and our bags are FDA approved food grade material. Why buy a pop cap vial made in China when for the same price you can choose a higher quality American-made product?

Smell Proof Bags
Everyone is looking for odor proof bags, but we don't stop there. Containers4Marijuana.com is a one stop shop where you can buy just the right packaging. Many states require that your Marijuana packaging be smell proof. Rather than forcing our customers into a one-size fits all solution, we offer a selection of colors, sizes, materials, and features. We can even make a fully customized bag and print labels with your unique branding. Check out our shop for stock solutions, and feel free to call or email us with any questions!

Our Barrier Bags Reduce Moisture Vapor Transmission Rates (MVTR)
Cheap plastic bags have little effect on Moisture Vapor transmission. In other words your edibles, cookies, candies, and herb can quickly dry out. We list the MVTR score for most of our products, and can get you more detailed specifications as needed. With all the options to choose from, take your packaging to the next level of sophistication and professionalism by using our barrier bags to package your marijuana.
Custom Marijuana Packaging Solutions
We can get you a bag of almost any size, with almost any feature. Only Containers4Marijuana.com can has state of the art equipment and know how to make your custom packaging solution. Need a bigger bag? We can get you a smell proof bag up to four feet wide! Want a custom color, or maybe you need a European Union style bag? Need Labels for statutory language on your bag, or have a cool logo? We really can meet any Marijuana packaging need you have, and fast.